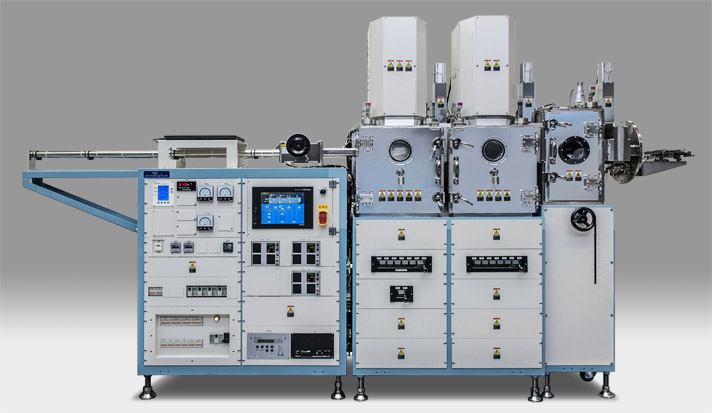 Organic Device Application

Aiming at total solution for organic device research.

Organic vacuum deposition system

Sublimation purification equipment
P-100 (quartz tube diameter φ33,φ45


Completely dry pumping system Special designed heater mechanism with gentle slope Temperature ramp monitoring is always available Sublimation process can be monitored.

Useful items
Carrier box
Carrier box is a container designed to place substrate in the glove box and take substrate within it out of the glove box.
Measurement chamber
Light can be taken in and out by putting the device in vacuum. We can manufacture it according to your desired specifications.


Sputtering System


We manufacture and sell sputtering system of various structures from stand-alone to multi-chamber system connected with vacuum evaporator.

Vacuum Prober

| | | |
| --- | --- | --- |
| Prober with carrier box | | It is used to measure the device characteristics by moving the probe precisely in vacuum. By combining with a carrier box, it becomes possible to measure the substrate after completion of film formation without exposing it to air. |

Inquiries by phone






Business Hours/9:00~18:00





Inquiries by mail